New Game Shout
Type any game
No Game Selected
Type your shout above. Afterwards, enter the game you wish to shout about to the left. By selecting a game you're more likely to get a response to what you need. You can choose not to enter a specific game if you'd like.

ex. I'm stuck in a room with a box and a gnome. How do I get out?


GEMINI - The Chatterbox (May 21 - June 20) Smart and witty. Outgoing, very chatty. Lively, energetic.

Adaptable But needs to express themselves. Argumentative and outspoken. Like change. Versatile. Busy, sometimes nervous and tense. Gossips. May seem superficial or inconsistent. Beautiful physically and mentally.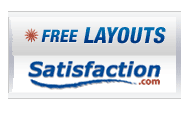 Free MySpace Layouts, Comments & Graphics

XBOX 360:

General (18)

artonisx

grrr

fannydollx

Le Crabe

Morticia

randomHeroh