New Game Shout
Type any game
No Game Selected
Type your shout above. Afterwards, enter the game you wish to shout about to the left. By selecting a game you're more likely to get a response to what you need. You can choose not to enter a specific game if you'd like.

ex. I'm stuck in a room with a box and a gnome. How do I get out?


Send a message to
PaulyBoy
Random stuff:
I play guitar(not much but enough) (mmm sexy fender that I have).

I play loads of sports.

I know HTML by heart so if you need some coding help dont hesitate to ask. I do LOTS of photoshop. i figure if i have the program for free (that and the whole Macromedia 8 colletion) that i might as well use it. oh and belive me i do =] If you want something made such as a Sig or somethign for your page, again all you have to do is ask =]

youll learn im a pretty nice guy.
Gamer Girl supporter. Im one of the few guys who don't "hit" on girls when they are in a lobby. To me they are gamers but prettier o_0

I love me some music. Favorites being classic rock to metal. (mostly 80s metal) I really don't do too much of todays "metal" because IMO it is a disgrace plus its WAYYY too whiney. I love Classical as well. I love Mozart's piano conchertos. (sp?)

I am an avid movie watcher. Have a pretty nice collection if i do say so myself. NEVER WATCH HIGHLANDER THE SOURCE (the best part is in the first ten minutes then its the most melodramtic movie ever know to man. totally slaps Highlander series in the face)

BIG book reader. I try to read one a week but that usually gets pushed back because of school. But I try.

Some authors I dig:
Micheal Crighton - (fave of all time)
Dean Koontz
Stephen King
Jay Anson
Robert Frost
their is more but I cant think of them right now.

PaulyBoy
"am being consumed by Mass Effect slowly but surely. "
23

Years Old

New Port Richey , FL
United States
2911 Views


http://pwned.com/PaulyBoy/

Date Registered: 03/17/2008
About Me:
Finally a site that connects gamers together. Contact me if you want to play XBL or just talk. I'm up for meeting new people. When I have time I'll actually put more info up. =] Hope to hear from some new people. I play exclusivley 360 only because I don't have enough money to buy a PS3 yet =](keyword is YET =p) I play mostly FPS such as COD 4 and music games such as Rock Band and Guitar Hero (Guitar-Expert Drums-Hard you wanna play hit me up) but I have been playing alot of XBL arcade games lately. Especially Prince of Persia. I just discovered again how amazing that game truthfully is. My fave game type is platformers. You cant go wrong with PoP. I am quite talkative so just send a message if you want to know more. Not many people read this and if you do get this far you get a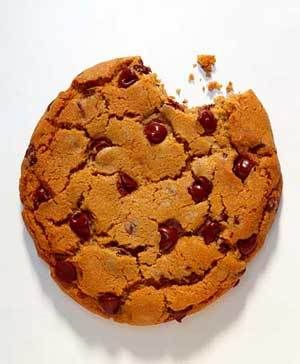 I won second place in a guitar hero comp so i got myself a copy of Mass Effect and that has already consumed over 12+ hours of my life and I only just completed Feros o_0

I started game at the ripe age of 4. Atari 2600 FTW. My dads Atari he got me hooked and I havent stopped since. I grew up on Sega Genesis. Sonic still my favorite game. I grew up on platformers. They have to be my favorite type of game.
X-Box 360:
PaulyBoy 90803

General (2)

WUTEVRMAN

ModCenter

Gregory Eugene

pwned (mod-ular)

Tina The Pirate God

[EOG/PWND] N0M4D